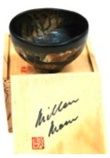 GALLERY
---
VASES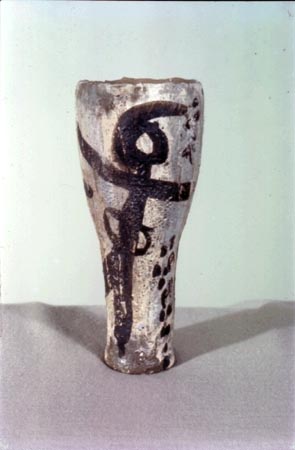 This vase was made in 1962 at Tarragindi. 21 cms h. it was a mid-range firing, from my first gas-kiln (approx. 1200 degrees C.) It is in a public collection somewhere but I have lost track of it.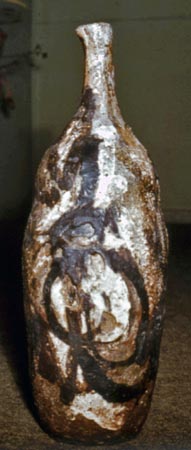 This vase was made in 1963 at Tarragindi. h.40 cms. It was one of my first stoneware pots and was chosen to represent Australia in an International Exhibition of Contemporary Craft that toured parts of Japan in 1964-65. On its return to Australia it was sent to Sydney but was broken in transport.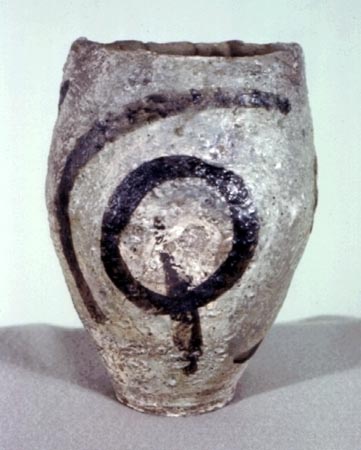 This vase was made in 1962 at Tarragindi in Brisbane. 20 cms h. It is a mid-range firing. It is made of clay that comes from the Ipswich coal measures, a vast clay deposit that one geologist of my acquaintance dated as being ninety million years old. All my Queensland clays were sourced by Mervin Feeney, who, until his death was one of this country's most reliable suppliers. He was one of the last traditionally-trained potters in Brisbane in the 1930's, but was also an engineer and industrial chemist-and he was also my teacher of throwing.