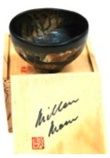 GALLERY
---
BOWL
PLATE
Back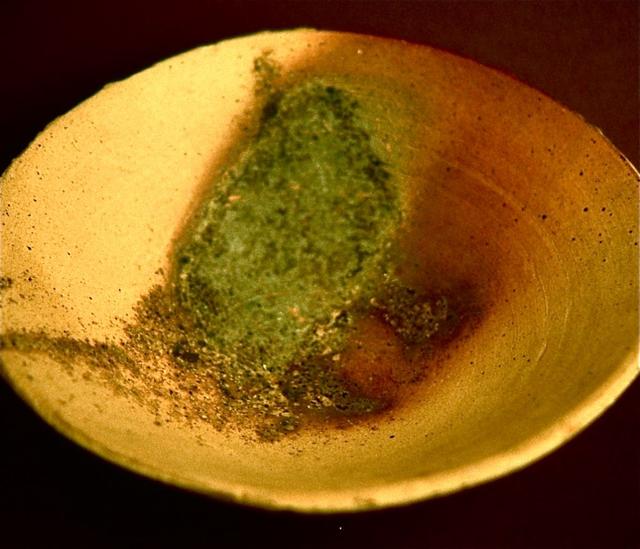 This small bowl dates from the late 1970's. It was fired in my Anagama type kiln and fuel was deposited in the pot itself.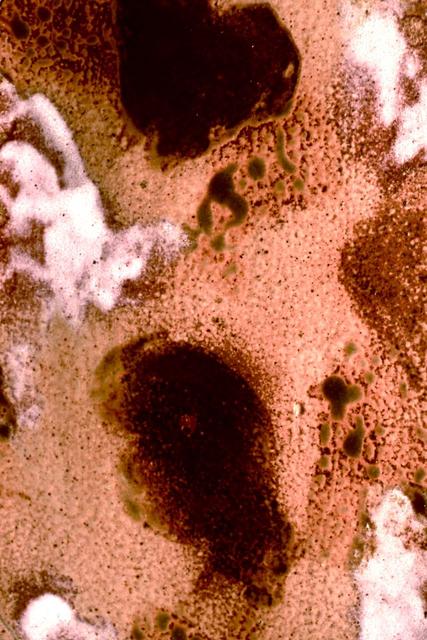 Once a painter always a painter.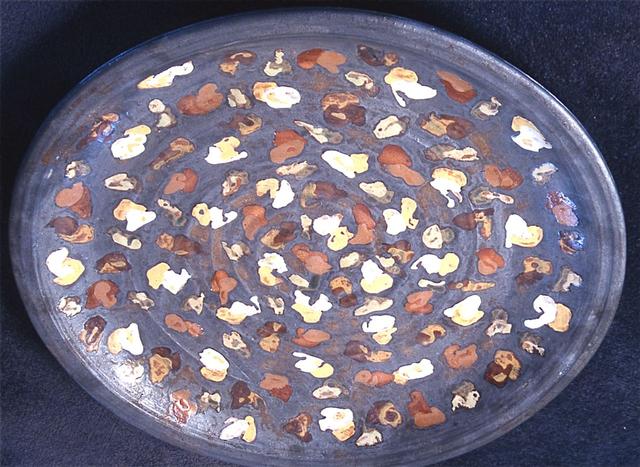 Another dappled motif. (I prefer not to use the term 'decorated.' Painters don't 'decorate' their canvases, or board, or whatever, and neither do I decorate on clay.
---