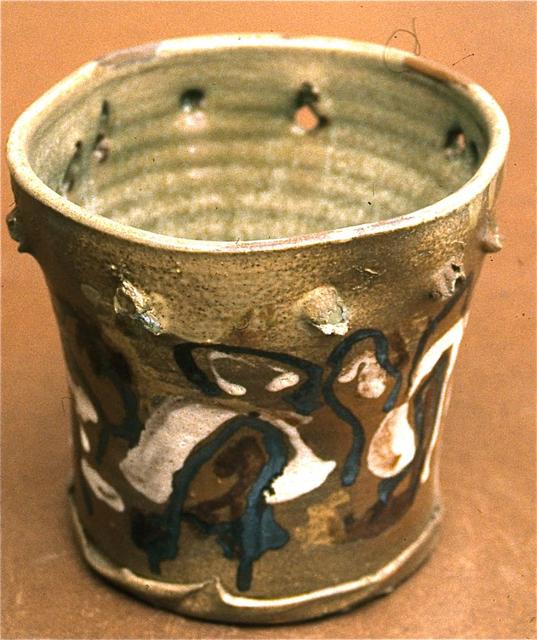 I still own this pot. It is about 20cms high. I exhibited it twice but it didn't find a home.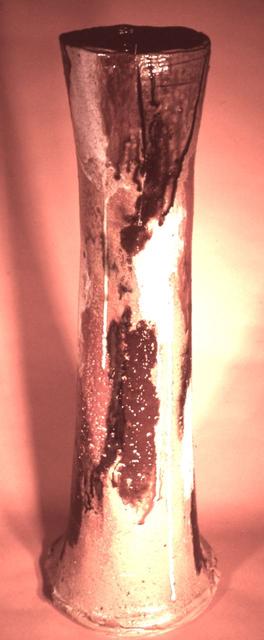 A tall slim vase form. Stoneware, about 50-55 cms high .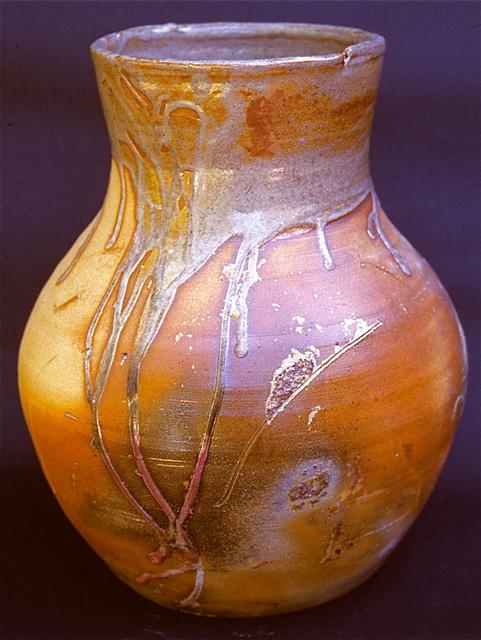 About 50 cms high. I was in the habit of throwing fuel in amongst the pots. I made it about twenty to twenty-five years ago in the early 'nineties.
---