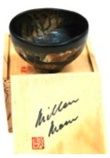 GALLERY
---
PLATTERS
JUGS
Back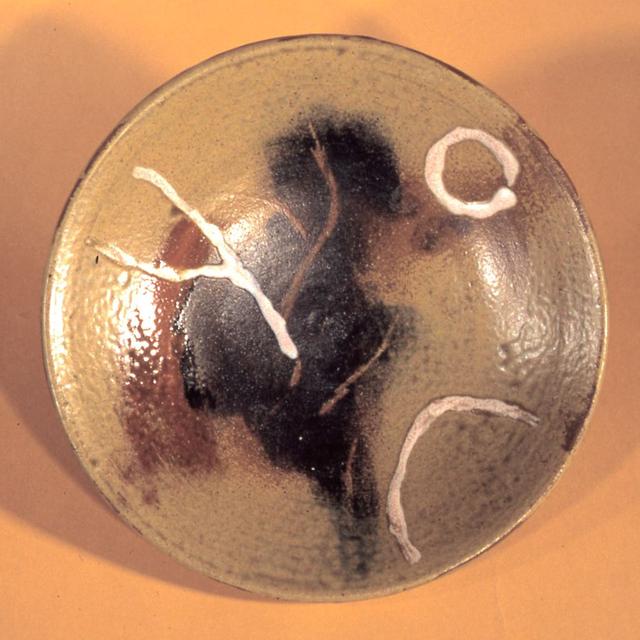 This platter/bowl owes most to my helicopter trip over the Iron Ore fields on Western Australia.
---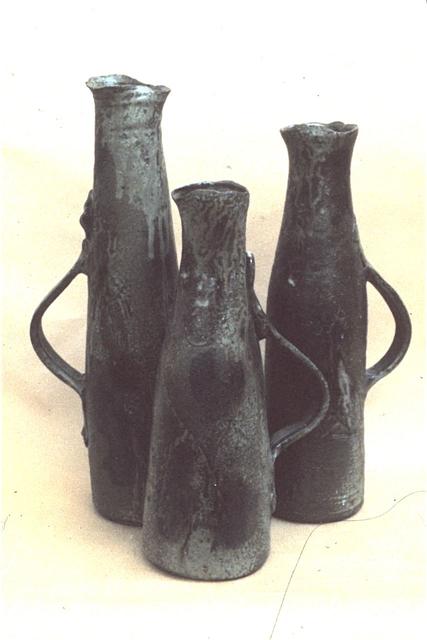 Three tall jugs, the tallest being about 40 cms. The handles ar sited in the middle of the form at the place of a natural fulcrum. Made about 2005. Why I made them? I can't recall.
---
I was doing forms that I called 'Gos Hawk' series. They were exhibited at the Stafford Studio galleries in Perth in 1999. About 30 cms high.