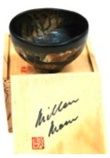 GALLERY
---
VASES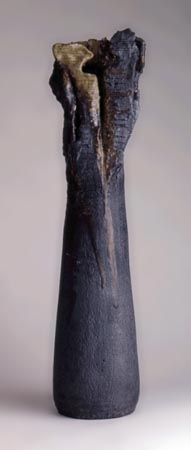 I called this a 'sculptural pot.' It was made about 1968 in my Moggill workshop, in Brisbane, Queensland. h. 55 cms. Stoneware, it was fired in a gas-fired catenary-arch kiln. It was sent to South Australia as part of a joint touring exhibition where it was purchased by the Art Gallery of South Australia. Photo credit AGSA.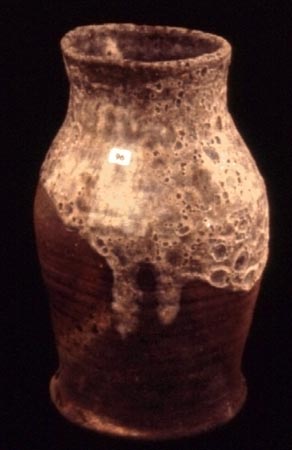 This pot was saggar-fired in the Anagama at Summertown in the Adelaide Hills. It was made in 1976. The 'blistering' of the glaze adds to the spirit of the pot. It was informally thrown, and rather informally glazed.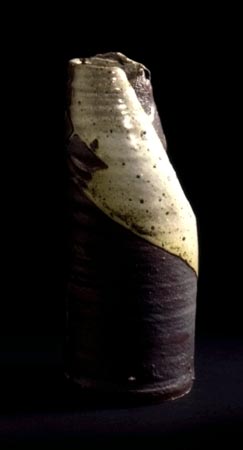 I called this a 'Grass' pot as I could see it with tall grasses. Made in 1972 in the Rose Park, Adelaide workshop it was wheel-thrown then altered. It is 27.5 cms h. In the collection of the National Gallery of Australia.